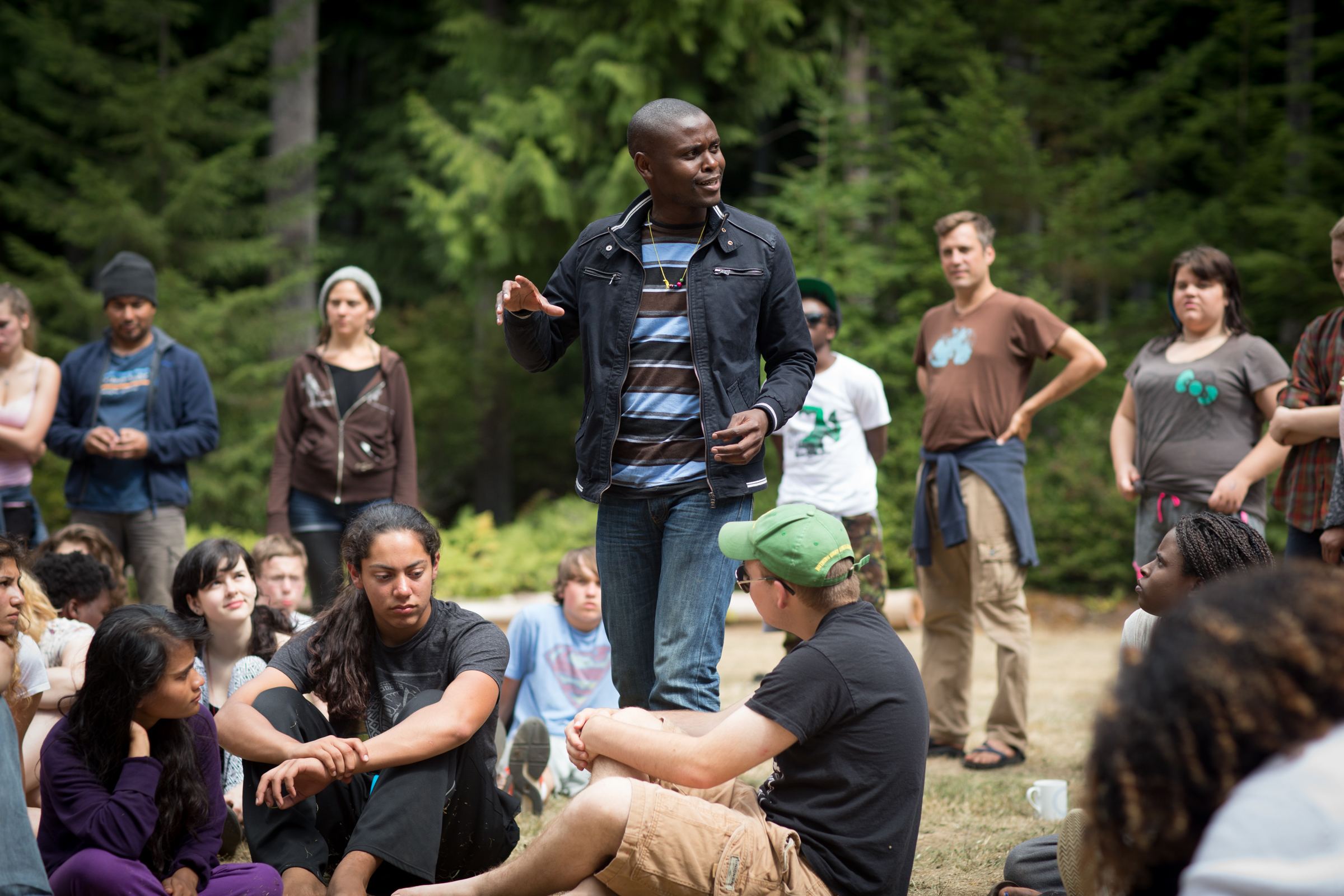 PYE Power of Hope Camp is staffed by 20-25 professional artists, educators, and mentors, who are deeply committed to empowering young people.
These talented writers, musicians, visual artists, actors, dancers, naturalists, circus artists, singers, community activists, and self-care practitioners, are all skilled at connecting with young people. Over 75% of our staff attend camp on a volunteer basis. There is also a core group of teaching artists and facilitators who return to camp yearly to build new community with each year's camp.
PYE Power of Hope Camp is led by two or more experienced lead facilitators and a camp manager. This leadership team is responsible for guiding the group through a transformative week. Facilitators train the staff, lead group discussions, and assure that everyone has a positive experience.
Additionally, we strive to include a group of elders at each camp. The presence of elders brings added wisdom and nurturance to our programs. One of our primary goals is to build intergenerational communities, and thus, our staff ranges in age from 20 to mid-seventies!
JOIN OUR STAFF
Staff are chosen through an application and interview process. Visit our Volunteer page for more information and to apply.